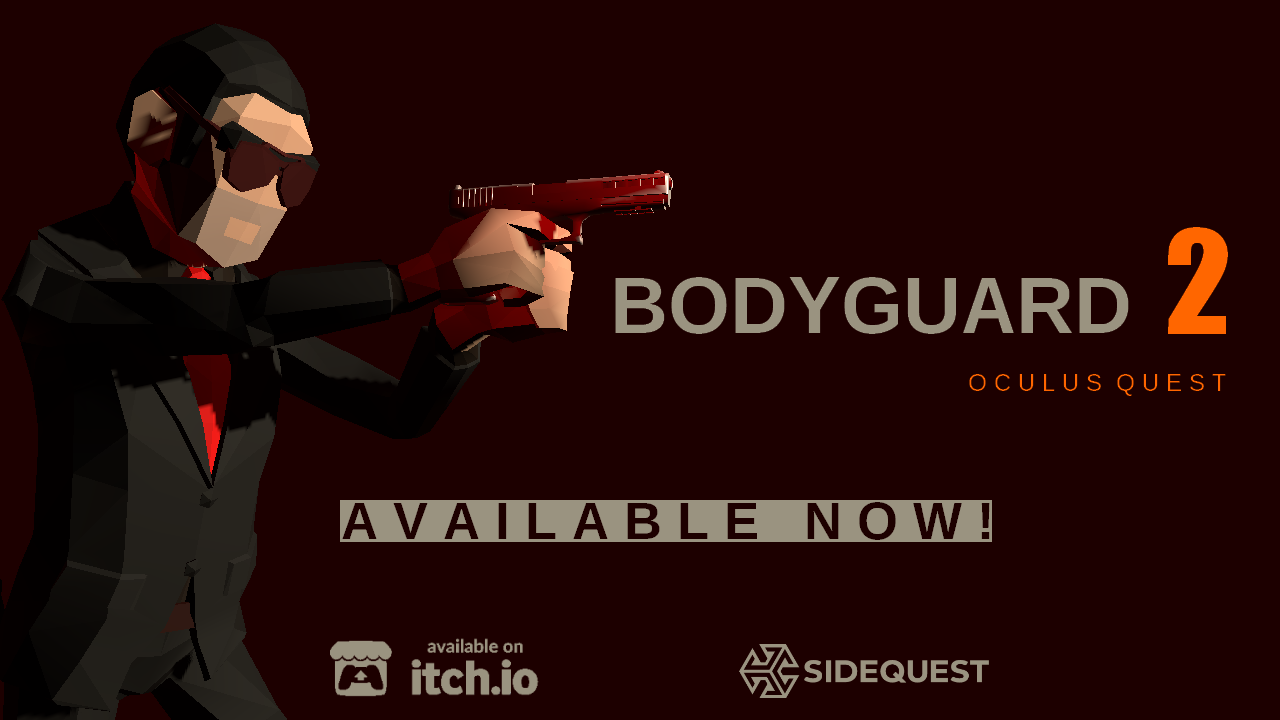 BODYGUARD 2
As a bodyguard you will train hard to use different weapons from your private safe house. After your training a VIP client will be assigned to you. Your assignment is to protect your client everywhere with your life.
This game is for Oculus Quest users and contains 6 different assignments in total including the training. The game will continuously be updated, refined and extended with more new features and assignments. Therefore check for new updates regularly.
THE STORY
Don Francisco, a former drug cartel boss is trying to get his empire back. He had been betrayed by his own family and cartel members. That's why he wants to hire a private bodyguard company.
You as a bodyguard will be assigned to protect Don Francisco after you have completed your training.
Your job is to protect him during all his personal and business activities.
Do you dare take this job and the responsibility ? Then this is for you.
YOUR HEADQUARTERS
You will have a private safe house containing an office and a training facility.
Your training facility contains different weapons ranging from pistols with silencer to special operations forces combat assault rifles.
You will get your assignments, instructions and other communications through a special touch screen located at your office.
ASSIGNMENT SCENARIOS
In all assignments you will be requested as a standard procedure to carry a pistol in your shoulder holster and an unlimited amount of ammo.
In some scenarios like meetings it could be that sometimes guns might not be allowed. In such situations we will provide you some advice in advance.
For every scenario there might be a need to use a different type of weapon, choose wisely.
Finally never give up. You can always go back to your private safe house and train harder !
The Bodyguard
Purchase
In order to download this game you must purchase it at or above the minimum price of $5.99 USD. You will get access to the following files: